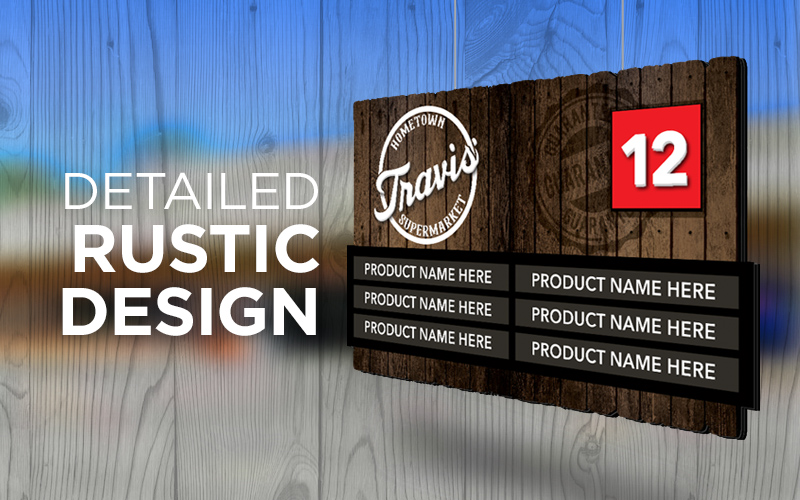 Travis's Market, nestled in the heart of the Wild West, exudes rustic charm in every corner.
Their handcrafted aisle signs perfectly capture the essence of this frontier gem. Digitally crafted from weathered wood and adorned with classic Western motifs, these signs not only guide you through the store but also transport you to a bygone era of rugged adventure.
Whether you're shopping for provisions or simply taking a stroll down memory lane, Travis's Market's rustic Western aisle signs add a touch of authenticity to your Old West experience.