The Art of Aisle Signs:
Navigating Grocery Store Excellence
In the competitive world of grocery stores and supermarkets, providing a seamless and enjoyable shopping experience for customers is key.
Every detail counts in creating an environment that facilitates easy navigation, efficient shopping, and brand engagement. One often overlooked yet essential aspect of store design is grocery store aisle signs. For over 30 years, our company has been at the forefront of large format print and signage for the grocery industry. As a result, we have helped retailers enhance their overall customer experience. In this article, we will explore the benefits of aisle number signs, their impact on customer behavior, and how our team of talented creatives craft customized solutions specific to your brand.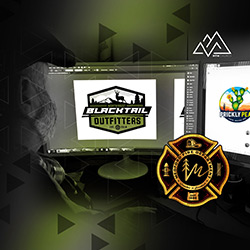 CREATIVE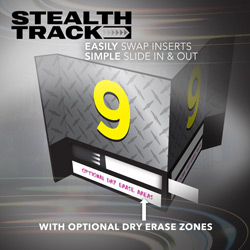 CUSTOMIZABLE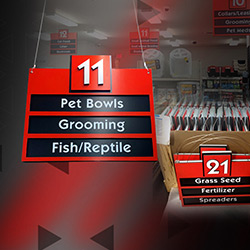 EFFECTIVE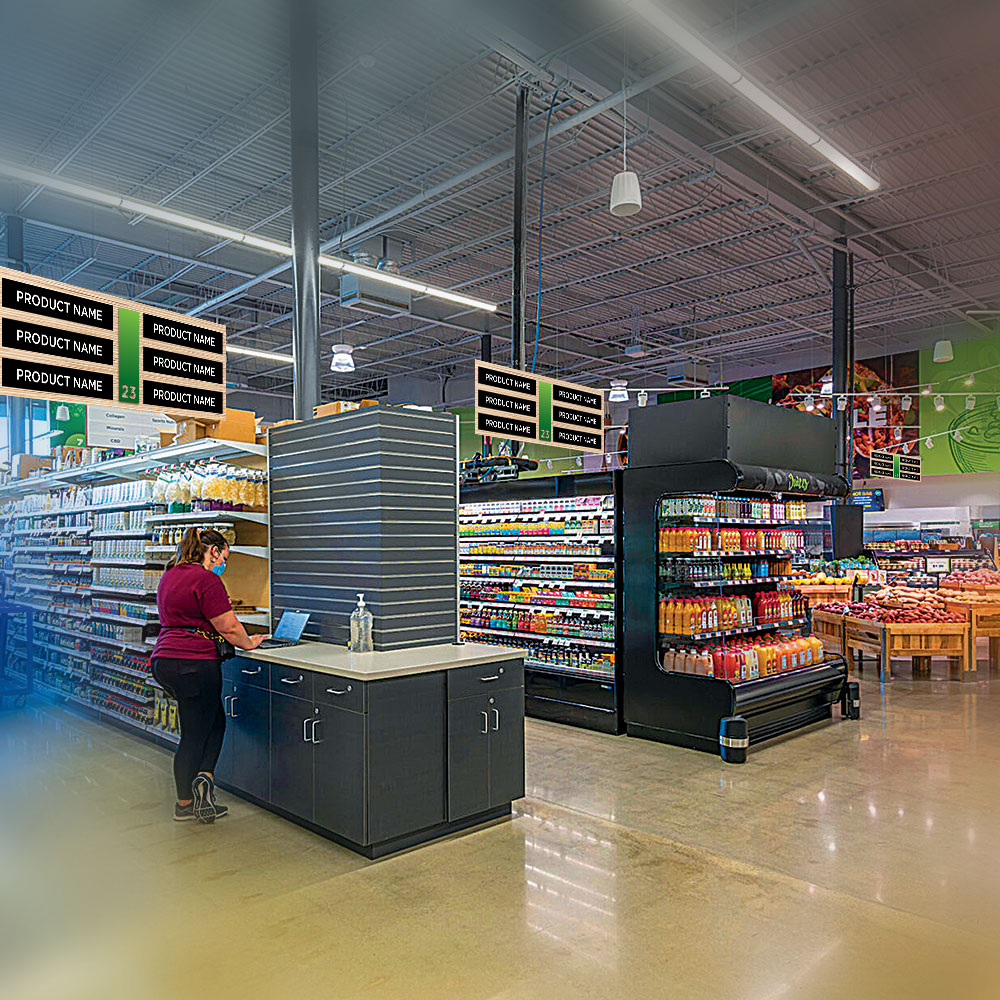 The Power of Effective Grocery Aisle Signs
Directional signage plays a pivotal role in guiding customers through the store, reducing frustration, and improving the overall shopping experience. Studies have shown that clear and visible aisle signs can significantly increase customer spend and decrease the time spent searching. By strategically placing aisle signs that are easily readable, we help retailers optimize their customers' journey, ensuring they can find what they need with ease. Our award-winning creative director, Matthew Gaylor, leads our talented team in meticulously designing signs. Above all, we want the signs to serve their functional purpose but also enhance the aesthetic appeal of the store.
We understand the importance of brand identity and storytelling. Our aisle signs can be fully customized to align with your brand guidelines, creating a cohesive and immersive shopping environment. Through the expert utilization of colors, typography, and imagery, we ensure that your aisle signs communicate your brand's personality and values. Whether you seek a 3D larger-than-life design or prefer simplicity with a touch of elegance, we have the capabilities to meet your requirements. Our creative team collaborates closely with you, incorporating feedback and insights to bring your brand story to life through impactful signage.
Versatility for Every Store Size
From small neighborhood grocery stores to large supermarkets, our aisle signs can be scaled to fit stores of all sizes. We understand that ceiling heights can vary, and our solutions are adaptable to stores with 10-foot ceilings or towering 40-foot ceilings. Furthermore, our service includes all mounting and installation hardware, ensuring a hassle-free experience for our clients. We take pride in our ability to cater to the unique needs of each store, offering solutions that meet both functional and aesthetic requirements.
In the fast-paced world of grocery retail, every advantage counts. Investing in well-designed and strategically placed aisle signs can give your store a competitive edge, increasing overall satisfaction. As industry leaders in large format print, we've witnessed the positive impact of effective aisle signage on customer behavior and sales. Your aisle signs will be both visually striking and functional, capturing your brand's essence while guiding customers through your store. So, whether you are remodeling, building a new store, or simply looking for an update, let our aisle signs unlock a more profitable shopping experience for your customers.