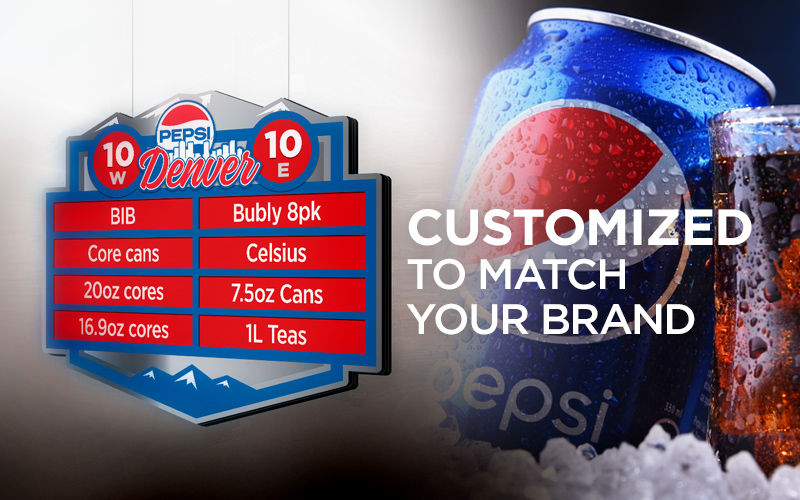 Welcome to the future of efficient warehouse management! We are excited to introduce our innovative Hanging Warehouse Signs, tailored exclusively for Pepsi's Denver distribution center.
Designed with your unique needs in mind, these signs will revolutionize the way you navigate, organize, and streamline operations within your warehouse.
Our Hanging Warehouse Signs are more than just signs; they are powerful tools to enhance productivity and optimize your logistics. With clear, bold labeling and easy-to-read design.