Driving Success in Automotive Parts Retail:
Enhancing the Shopping Experience with
Custom Aisle Signs
Automotive parts shops serve car enthusiasts and professionals seeking the right components and accessories for their vehicles.
On the other hand, navigating through a vast inventory of batteries, oils, tires, wheels, electrical parts, and more can be overwhelming without proper guidance. Aisle Sign Dude understands the unique needs of automotive shops and offers custom warehouse aisle signs that streamline the shopping experience. We want to make it easier for employees and customers to find exactly what they need.
With our expertise in signage solutions, we can help automotive shops create a well-organized and visually appealing environment that enhances customer satisfaction and boosts sales.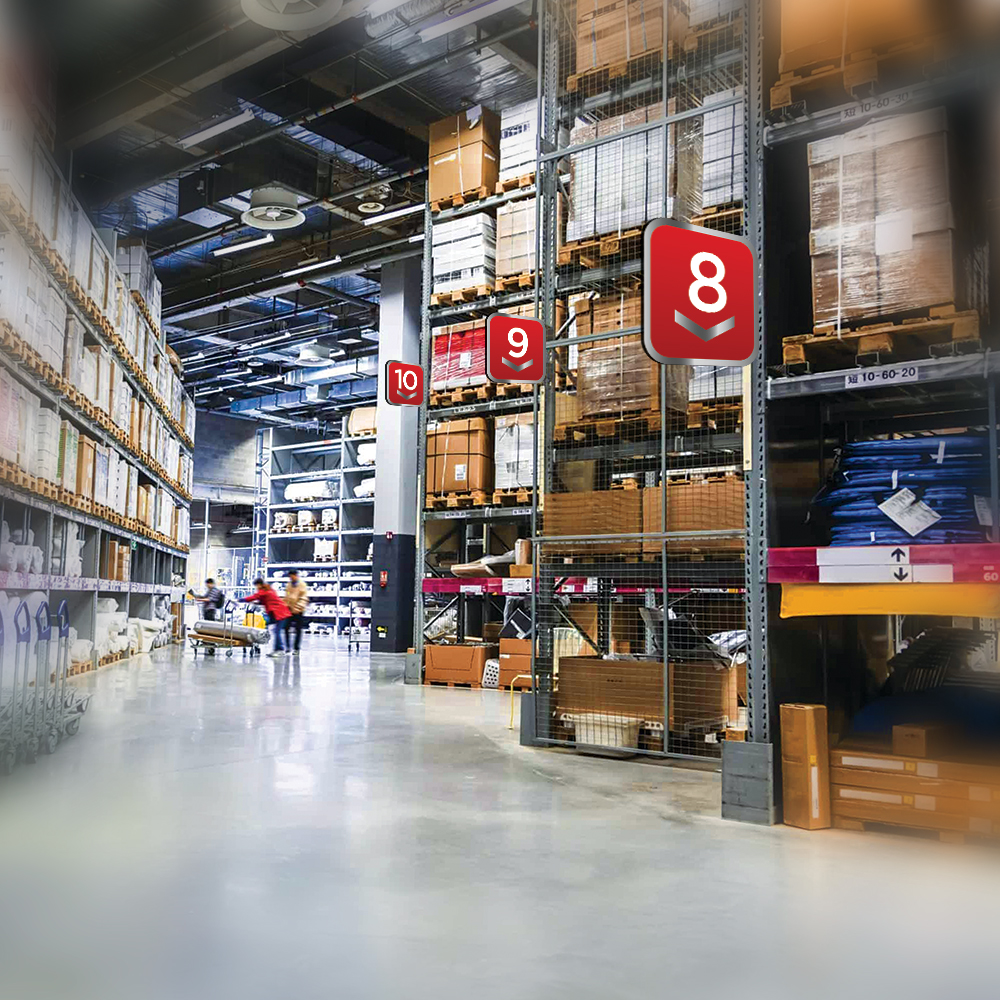 Navigate Auto Shopping with Warehouse Aisle Signs!
One of the primary challenges for automotive parts shops is ensuring product visibility among a wide range of items. Because of this, our custom warehouse aisle markers are designed to attract attention and provide clear visibility of product categories.
Whether it's batteries, oils, tires, wheels, or electrical parts, our signs can be customized to showcase the most relevant information, such as brand names, product features, and pricing. In doing so, customers can quickly find items, saving time and improving their overall shopping experience.
Auto Parts Made Easy!
A well-designed automotive parts shop incorporates effective strategies to guide customers seamlessly through the store. Therefore, our warehouse aisle markers play an important role in helping customers navigate different sections, such as engine components, lighting, brakes, and more. By clearly labeling each aisle and providing direction, customers and employees alike, can easily find products. Additionally, we can customize directional signs to guide customers to specific areas like battery stations, tire centers, and wheel displays. As a result, aisle markers help minimize confusion, enhancing customer satisfaction.
Aisle Sign Dude's custom signage solutions also provide automotive shops with a competitive edge and improve the overall shopping experience. Our warehouse aisle signs help customers navigate the automotive components with ease and confidence, and provide a slick appeal. By improving product visibility, promoting brand identity, and providing easy visibility for hard to find parts, shops can create a dynamic and customer-focused environment that drives loyalty and business growth.
Partner with Aisle Sign Dude to transform your shop for automotive enthusiasts and professionals alike.